Rotopiko / Lake Serpentine Sanctuary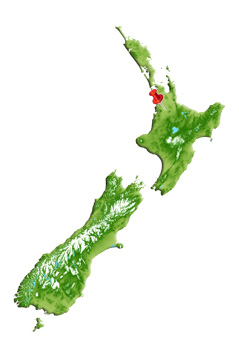 A 20,000 year old peat lake and 400 year old kahikatea semi-swamp forest, being developed as part of the planned National Wetland Discovery Centre.
Vision
A refuge where indigenous plants and animals (fish, reptiles, birds, invertebrates) can co-exist without competition from exotic fauna and flora, where the wetland ecosystem can function in a state reminiscent of bygone centuries, and where visitors can enjoy and learn from being in such an environment.
Location
Three km south of Ohaupo, Waikato.
Area
The reserve area is 40 ha. A pest fence has been built around approximately 10 ha of the reserve, and a community group undertakes sustained trapping over the remaining 30 ha.
Organisations involved
National Wetland Trust, Department of Conservation, Waipa District Council, NZ Landcare Trust, and Rotopiko Catchment Care Group..
Management history
An Excluder pest fence was constructed in 2013 and eradication of mammalian pests inside completed in 2014. Restoration of the wetland is part of a plan to build the National Wetland Education Centre at the site.
Access
Access off State Highway 3, between Sowerby and Jary Road, south of Ohaupo. Walking tracks and an interactive discovery trail for visitors.
Website