Otari Native Botanic Garden and Wilton's Bush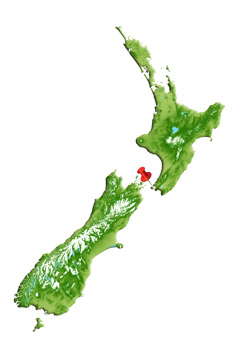 A mix of Native Botanic Gardens and native forest managed by Wellington City Council. The gardens and forest contain about 1,200 species, hybrids and cultivars of New Zealand plants.
Vision
To provide an accessible experience of New Zealand's ancient natural environment, and inspire visitors to value and appreciate our unique native plant taonga (treasure).Goals for these themes are detailed in the Otari-Wilton's Bush Management Plan 2007.
Location
160 Wilton Rd, Wilton, Wellington.
The No 14 Wilton bus goes from Lambton Quay to Otari-Wilton's Bush.
Area
Otari consists of five hectares of Native Botanic Gardens and 100 hectares of native forest. The forest is original and regenerating podocarp broadleaf forest, containing about 150 species of flowering plants, conifers and ferns. Thousands of plants have been planted since 2001, to accelerate the process of forest restoration.
Organisations involved
Wellington City Council.
Management history
Rats, weasels, stoats, ferrets, and possums are controlled on a regular basisusing DOC 200 traps and poison; goats, feral cats, rabbits and hedgehogs are controlled as required.
There are many threatened species growing in the Native Botanic Gardens. Currently staff are growing on several species that are sparse or now absent from the forest, including:
Brachyglottis kirkii var. kirkii
Strebulus banksii
Nestegis montana
Raukaua edgerleyi
Volunteering
Revegetation – volunteers run planting and releasing sessions once a month.
Pest control – volunteers regularly check DOC200 traps distributed across the reserve.
Guides - run organised tours through the forest and gardens.
Hosts - provide visitors with information about Otari.
Education
An environmental education kit for teachers to use with school groups is available online, see: http://www.wellington.govt.nz/services/gardens/otariwiltonsbush/education.html

Access
Otari-Wilton's Bush is open daily between sunrise and sunset. Te Marae o Tane Information Centre is open 9.00am - 4.00pm daily. Entry is free.
Website