Brook Waimarama Sanctuary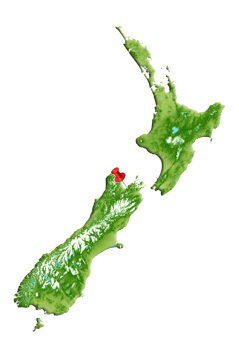 A community-based initiative working to create a pest-free wildlife sanctuary near Nelson.
Vision
To restore the forest around Brook Stream (Waimarama - 'clear water') and bring back its original inhabitants.
Area
The Sanctuary will extend over c. 715 hectares, most of which is mature beech forest with occasional podocarps.
Organisations involved
The sanctuary is administered by a charitable trust with a board of 10 trustees – three representing project partners: DOC, NMIT (Nelson polytech) and local iwi, and others as individuals.
Management history
Construction of a pest-proof fence is planned for 2008/09.
Website